Bio Preventive Medicine
Exhibitor: BIO PREVENTIVE MEDICINE CORP.
Date: 2021-05-25
Booth No.: S104
Bio Preventive Medicine (BPM) is an innovative clinical-staged biotech company, focusing on early detection and prevention of diseases specialty of those high value added molecular diagnostic product. BPM was invested mainly by angels and Top Taiwan Venture Capital. As an ITRI spin-off startup, BPM was founded in Q3 2014 with headquarter in Hsinchu, Taiwan.
With its core technologies derived from a National Biomarker Project, which has been sponsored by MOEA for years, BPM launched its first product "DNlite" in 2014. DNlite Test, a non-invasive urinary test for monitoring the progression of Diabetic Nephropathy, will be an effective tool for managing renal complications in diabetes and help patients from the nightmare of dialysis. In addition to technology for diabetic nephropathy, the proprietary technologies of BPM also include biomarker-based diagnostic technology for other chronic diseases and oncology.
Being an ally with the growing trend of preventive medicine promotes fast growth of BPM. The company offers total solution in prevention, screening, monitoring on chronic diseases and cancers management. BPM has demonstrated excellence with domain expertise in translational research and IVD development, brought up new revolutionary page of precision medicine.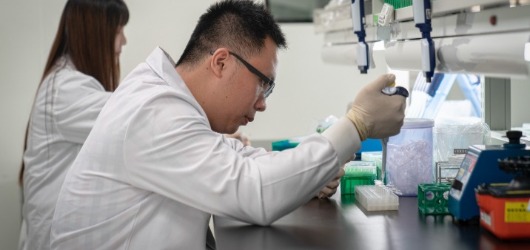 BPM's vision is to promote preventive medicine and reduce healthcare burden with biomarker-related technologies. Our mission is poised to develop novel and high valued diagnostic product, including IVD and lab service. We established pharmaceutical partnerships to validate the clinical trial efficiency in drug development through use of clinically proven biomarkers. We also exploit our expertise in assay platform development by collaborating with leading industry organizations to address unmet needs.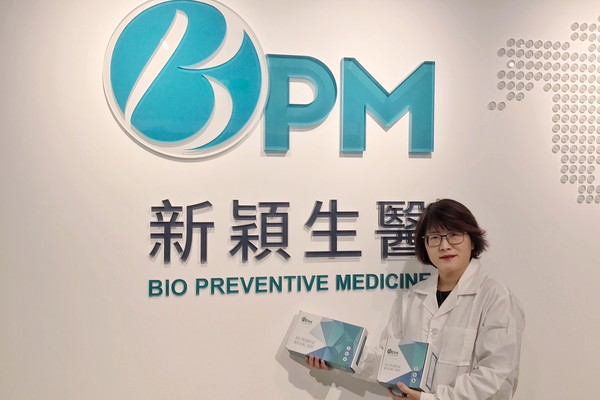 ▲CEO of Bio Preventive Medicine, Tzu-Ling (Karen) Tseng
DNlite-IVD103 is the first kit that precisely manages DKD. By detecting a specific urinary biomarker and meticulously monitoring for post translational modifications to the marker, DNlite-IVD103 can effectively predict the kidney condition of a diabetes patient over the 1-2 years that follow. If a risk of progressive Glomerular Filtration Rate (GFR) decline is detected, patients can be recommended to start proper treatment earlier, and seize a critical window for clinical action and even recovery. Prediction of decline or kidney complications will drastically improve the DKD patient's quality of care. DNlite-IVD103 has obtained CE IVD mark, Malaysia MDA and other regulatory-approvals for global market. BPM is seeking worldwide distribution partner for DNlite-IVD103.
More Exhibitor's Press Release