Apply for Booth
Exhibition Dates
Dates: July 25 (Thu.) - 28 (Sun.), 2024
Times: 10:00 AM ~ 6:00 PM (Last day closes at 5:00 PM)
※Children under 12 are not admitted.
Venue
Taipei Nangang Exhibition Center, Hall 1, 4F
Add: 4F., No.1, Jingmao 2nd Rd., Nangang District, Taipei City 11568, Taiwan Map
Organizer
Taiwan Bio Industry Organization
Chan Chao International Co., Ltd.
Event Supporter
Biotechnology Innovation Organization (BIO)
Exhibit
4F Exhibition Hall
Biopharmaceutical and Medical

New Drug Development, Generic Drug, API, Botanical Drugs, Vaccine

Medical Device

Medical Material R&D, Medical Electronic, Medical Imaging, Medical Appliances, Combination Medical Material

Precision Medicine and Genetic Test

Genetic Testing Analysis, Gene Editing, Gene Sequencing, Liquid Biopsy, Reagent Tests, Biochip, Cord Blood, Stem Cell, Antibody Technology

Cell Therapy & Regenerative Medicine

Immunotherapy, Gene Therapy , Cell & Regenerative Medicine

Precision Health and Smart Medical

AI, Big Data, IoT, Wearable Devices, Smart service platforms, Solutions

Biotechnology Service

Medical Service, Preclinical and Clinical Trial Service CRO, CMO, Intellectual Property Regulation Consultant, Drug Transportation

Pharmaceutical Equipment and Instruments

Life Sciences, Laboratory Instruments, Pharmaceutical Equipment (Consumable Component), Packaging, Printing and Whole-Plant Equipment of Food Biotechnology

Innovative Biotechnology, Technology Transfer

Biotechnology of Agriculture, Fishery, Animal Agriculture

CDMO, Academia, R & D Organizations and Government Agencies
1F Exhibition Hall
Cosmetology

Aesthetic Medical Center, Beauty & Skin Care Products, Raw Materials, Packaging Materials & Containers, Beauty Instruments, OEM/ODM

HealthCare

Bio Raw materials, Health Supplements, Nutrient Food, Health Food, OEM/ODM
Participation Fee
Raw Space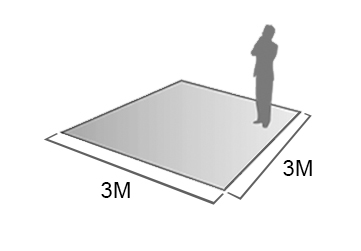 Fee:
USD 2,365
Early Bird USD 2,250
Facility:

No partition, carpet or any configuration
Standard Booth
Fee:
USD 2,815
Early Bird USD 2,700
Facility:

Reception Counter (100*50*70cm) 1pc
Carpet 9 SQM
Round table 1pc
Folding Chair 3pcs
Spotlight (Yellow Light) 6pcs
Distribution Box with Socket (110V/5Amp) 1pcs
Fascia Board with Company Name & Booth No. 1pc
Curved Board with Company Logo 1pc
※ Note:
VAT is included.
Early Bird Discount is available till Dec. 31, 2023.
Full payment should be made by telegraphic transfer within two weeks after receiving invoice.
All the exhibits should follow the restrictions of Taiwan's Pharmaceutical Affairs Law, Cosmetic Hygiene and Safety Act, and Act Governing Food Safety and Sanitation.
Cancellation
NO refund will be made for the cancellation of participation before the exhibition.
Booth Allocation
Local Exhibitors will be able to select locations at the Coordinated Meeting held 3 months prior to the show. Overseas exhibitors will be allocated by the organizer before local exhibitors.
Overseas booth allocations will be made in the order in which application forms, exhibit categories and payment are received.
It is prohibited for multiple exhibitors to occupy the same booth.
Contact
Chan Chao International Co., Ltd.
Tel:+886-2-2659-6000  Fax:+886-2-2659-7000
#263 Heidi Weng heidi@chanchao.com.tw